One sign of the growth of sustainability in the beauty industry is refillable packaging that is gaining ground among Indie, mid-size players and multi-national CPG (consumer packaged goods) firms. The question is, why is refillable a sustainable choice? Essentially, it decreases the whole package from a single-use container by extending the life of a large number of components to different uses. Instead of a disposable culture, it brings the speed of the process down to improve sustainability.
What's more, it can save CO2 production, energy, and consumed water contrasted with discarding containers and substituting them.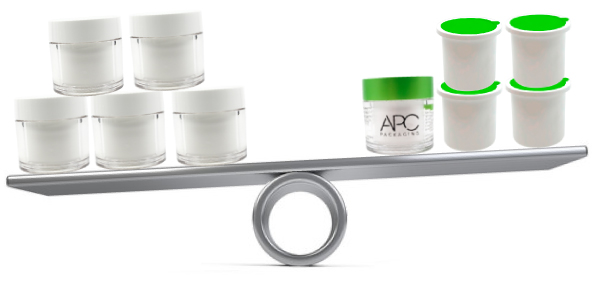 Refillable Packaging Is Not New
Remember that the refill culture has already been tested on consumers by non-beauty brands; one of the examples is Windex. They even showed in their marketing that one refillable bottle is worth three trigger spray bottles. One thing to note is that organizations that have already entered the refillable market would have stopped selling their products refill versions if the customer wasn't buying into the refills' value and sustainability aspects.
Refillable beauty packages need to be well thought out to bring value not only to the customer but the brand as well. We must be good stewards of sustainable design, well thought out brand and customer experience are required to bring about a meaningful and sustainable story.


How May We Help You?
Expanding sustainable awareness by brands and the customers is driving brand proprietors to present a lightweight and additionally recyclable refillable packaging. Home care products, including skincare items, lend themselves well to this pattern of refill packaging. Moreover, Euromonitor expects that acknowledgment of refillable packaging will continue to rise.
Refillable packaging alternatives require re-organizing standard packaging design and re-engineering products in terms of their dispensing, delivery, and return. Given that, APC Packaging has introduced a new refillable airless system. The package can either be refillable or a regular airless container.