APC Packaging takes environmental sustainability seriously; some may say it is our passion. Here at APC Packaging we ensure the best care and concern goes into each of our packaging products to create an environmentally friendly, stylish, and durable packaging for quality cosmetics.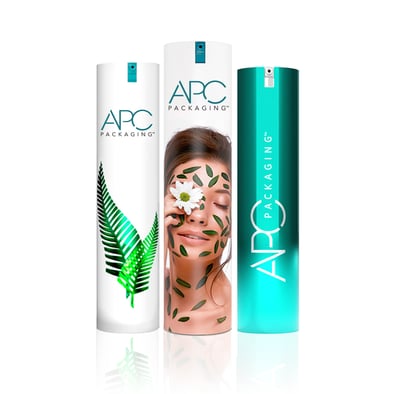 Environmental Sustainability
It is important that our stakeholders understand the importance of environmentally sustainable products, and how they help reduce the waste that modern day consumerism produces every day. APC uses PP, Glass, Paper, PE, and ABS as environmentally friendly materials to produce packaging to store cosmetics and beauty products. By using the above listed materials to create our packaging, our products are able to be recycled and reused; therefore, reducing the waste that the cosmetics industry produces. We can help you reduce your environmental footprint.

Our Products
APC Packaging offers our customers many different product designs, which can include various color and decoration options. Our product lines include; airless packaging, bottles, jars, droppers, specialized droppers, tubes, and closures. All of our products have the option to be customized with different colors, frosted or transparent looks, and metallic or plastic finishes. APC also offers private molding, which is created with sustainable materials but shaped to our customer's preferences.
Our newest addition to our product line is the airless refillable packaging and the refillable jars, which allows our customers to sell packaging that can be returned and refilled by their repeat customers. The airless refillable packaging has an internal cartridge that can be recycled and replaced with the same actuator; this innovation pushes our progress further in creating sustainable packaging. The refillable jar allows the customer to replace the inner jar, and recycle the used inner jar, again, pushing our innovations in sustainable and recyclable packaging further.

At APC Packaging, we feel it is important that our customers get the inside scoop on our production, designs, and customization of our products. We are here to help reduce waste, and keep businesses in the business of environmental sustainability while showing off their style and competitive advantages


How may we help you?
Do you need packaging solutions? We are here to assist you up to your satisfaction. We have in-stock as well as custom packaging solutions. Some packaging solutions include airless bottles, PETG jars, acrylic bottles and jars, glass, tubes and bottles, aluminum, and color cosmetic packaging. Also, we offer custom mold services. Contact us for your inquires.