Developing a cosmetic packaging container is a task affected by many factors. Allowing the bulk to filter out some packaging options is a great way and the first step in narrowing down the direction for a product.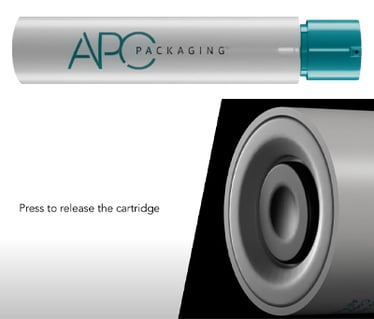 There are cosmetic categories that have traditionally packaging, for example oils are packaged in droppers and not in sprayers.
Knowing the intended attributes and living space of the product also helps flesh out the design. Is this product single use or refillable packaging? Is the product a bathroom counter or portable design?
In some cases, the option of sourcing existing packaging that suits the need in size, functionality, and aesthetics is advantageous for timing and cost.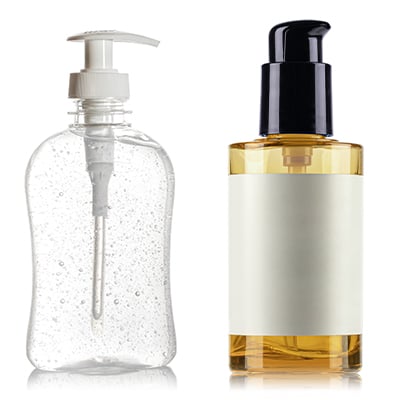 To create custom packaging specific to a product and vision there are a few things to consider. First thing is timing, does product launch allow enough time for tooling, package testing, and decoration approval, tooling alone can take anywhere from 2 to 3 months. If time allows for tooling, how will the design be developed and what material will be used through which conversion?
Metals, plastic and glass have different limitations in functionality and acceptable aesthetic parts through conversion. Casting, extrusion blow mold, injection mold, and thermoforming are forms of conversion that make raw resin pellets into desired parts. The form of conversion dictates the level of detail and functionality a packaging can possess.
Blow molded glass has a wall thickness range of 2.5-8mm. While blow mold PP range is 0.8-1.5mm, but in injection mold process the range is 0.75-6.5mm.
An airless bottle, with no additional inside vessels, can only be achieved through injection mold, which translates to lower packaging price.
A living hinge detail can only be achieved through injection mold or thermoforming.
What is the dispensing mechanism? If using a pump closure, one way to prevent accidental dispensing is by having a cap to cover the pump. Another option is incorporating a lock feature such as rotating actuator from open to close position. For large pumps a screw lock or removable C-clip can be used.
Is the packaging refillable? Usually, the outer components are reusable while inner jar or bottle are replaceable. The labor of replacing components should be as easy and simple as possible without compromising assembly integrity. A button, pinch or twist feature to release jar/bottle would be ideal.
Sealing is another factor to consider. Will packaging use liner, valve seal, heat induction seal, or perhaps a disc. If a disc is used, then container should have detail and head space to accept disc without interfering with bulk filling.
Just as material and decoration affect pricing, so does the number of parts that make up the packaging. Fewer parts yield low price and naturally price goes up with more parts – considering the parts themselves and labor required for assembly. There are many options for packaging container, finding or creating the right one should not be difficult if appropriate considerations are made.